The Sterling Silver Australia Ring
Reclaiming our pre war currency in an imaginative way and another exquisite link with a bygone era. This is the Australia ring. Almost ten grams of solid sterling silver and a copper segment from a pre 1936 Australian Penny.
A stunning all mans ring that you will enjoy and be proud to wear for life.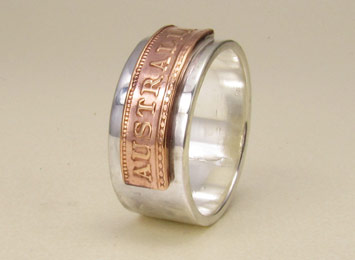 Australia Ring
Item Number: Rg-Au

Price: $220.00 AUD